The estate of Jerry Moss is listing his Los Angeles property for $53 million, while his Hawaii compound is asking $39 million
As co-founder of A&M Records, Jerry Moss amassed a roster of top musical talent including the Carpenters, the Police and Janet Jackson. Along the way, the record-label executive also assembled a portfolio of luxury homes. 
Following his death in August, Moss's family is looking to sell his real-estate holdings, listing a 1930s home in Los Angeles for $53 million and a Hawaii compound with four residences for $39 million.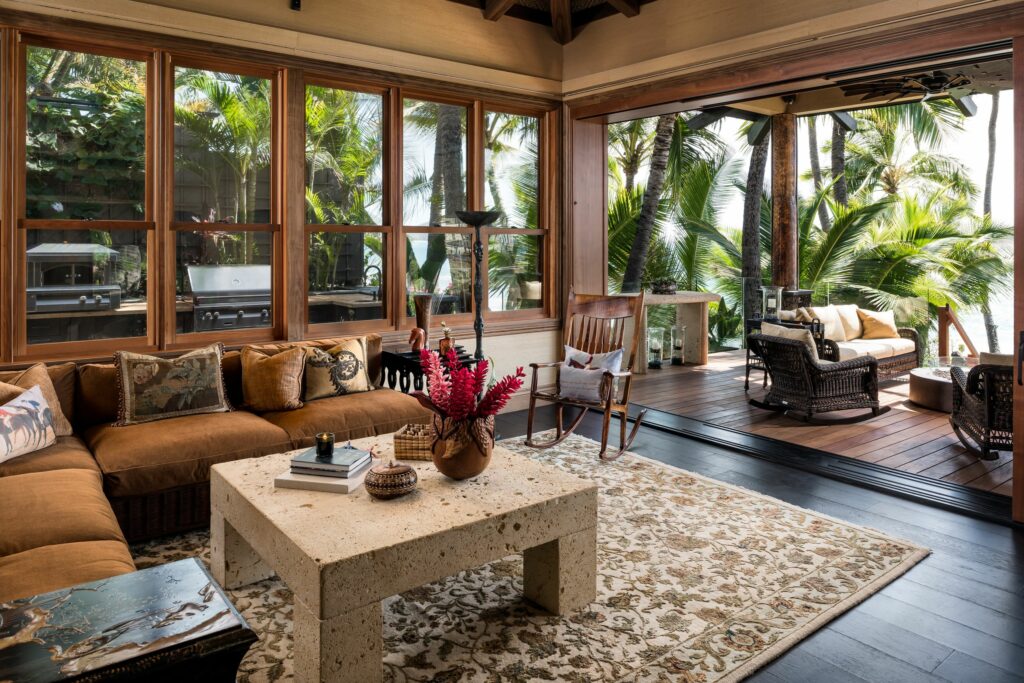 Moss purchased the Hawaii property in the mid-1990s. Travis Rowan
The Los Angeles estate, located in the Bel-Air neighborhood, comprises two lots totaling about 1.8 acres, said listing agent Aaron Kirman of AKG | Christie's International Real Estate. Moss bought the first lot, with 0.87 acres, in the 1980s for an unknown amount, and purchased the adjacent 0.94 acre-lot for $3.05 million in 1994. The main residence, which was built around 1937, has six bedrooms, a theater, a formal library and a breakfast room with oversize windows, Kirman said. The primary bathroom is cream-and-purple marble with a fireplace, chandelier and large tub. Outside, the manicured grounds contain two guesthouses and a pool surrounded by large stones, giving it the appearance of a natural pond.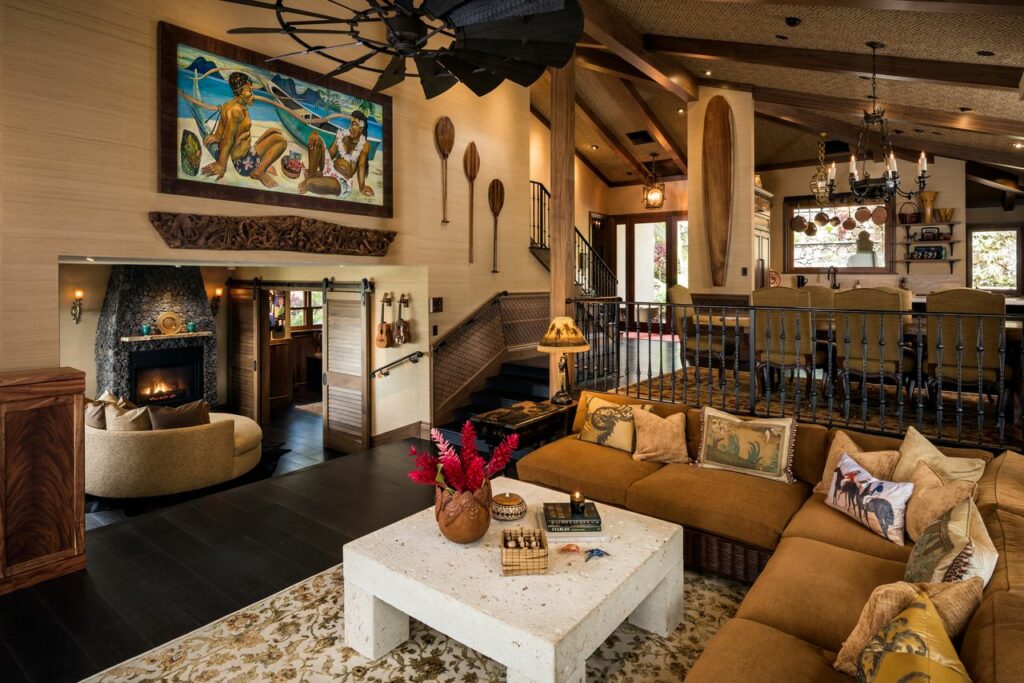 The compound has four houses. Travis Rowan
In Hawaii, the Moss compound is located on Old Makena Road on Maui, said Nancy J. Callahan of Coldwell Banker Island Properties, who is marketing the property with Paul Stukin of Deep Blue HI. The gated property is approximately 1.43 acres with four houses and roughly 148 feet of beach frontage, she said. Moss's widow, Tina Moss, said her husband purchased the property decades ago, when the area had dirt roads and secluded beaches. Records show he paid $2.2 million for a 0.68-acre parcel in 1995. 
Originally, she said, there was just a "funky beach house" on the property. Jerry Moss slowly added homes to the site. Around 2000, he purchased an adjacent 0.75-acre lot for an unknown amount.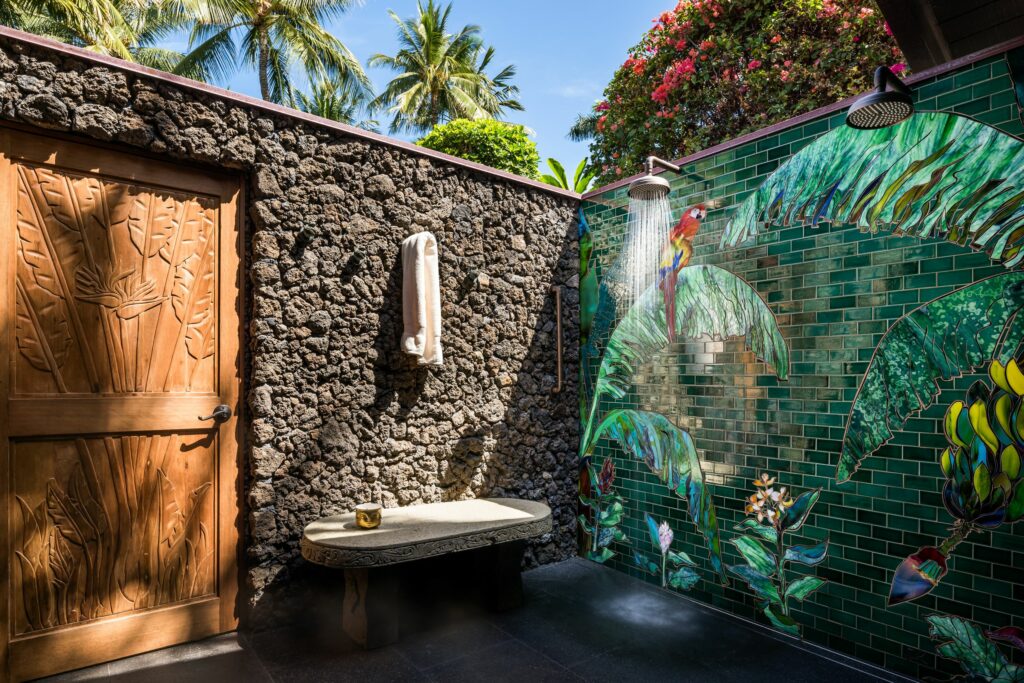 The main residence has an outdoor shower. Travis Rowan
Tina Moss, who married Jerry Moss in 2019, said she and her husband spent several months a year in Maui, but moved there full-time during Covid. Each year, their extended family gathered at the property for an annual vacation known as "Camp Moss." "We'd do art classes, ukulele lessons and luaus," she said. 
A few years ago, the Mosses renovated the compound, replacing wood siding with smooth stucco and ipe wood.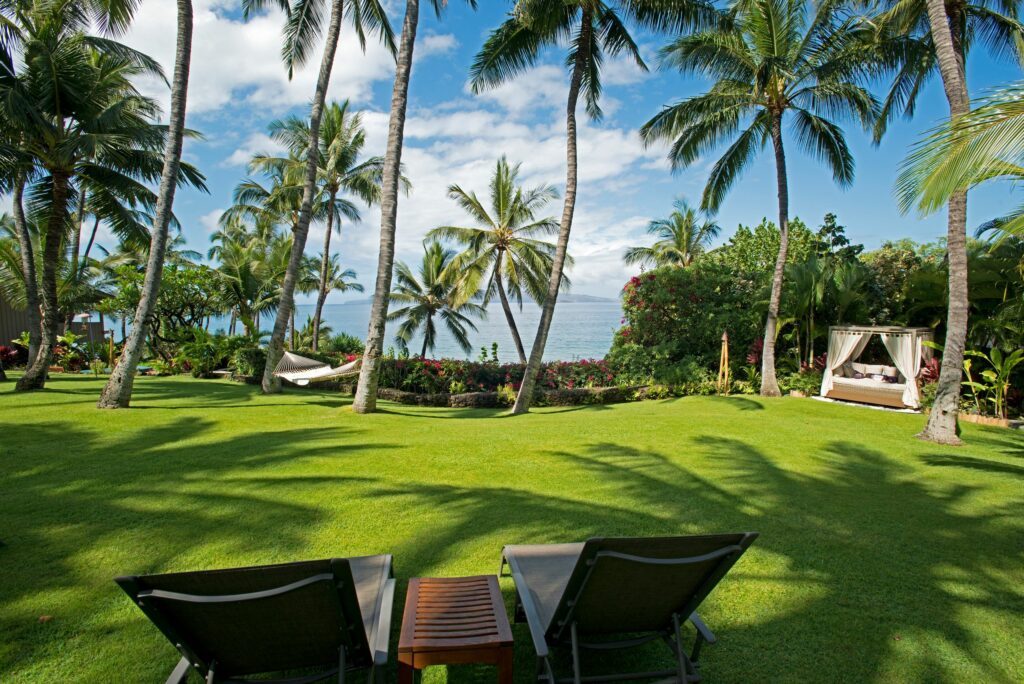 The gated property measures about 1.43 acres. Steve Brinkman
With Jerry Moss gone, his adult children feel the Hawaii property in particular isn't the same without their dad, said Tina Moss, who recently purchased a home in Montecito. "We're just ready to start some new memories."
Jerry Moss founded A&M Records with Herb Alpert in the 1960s. In 2000, Moss and Alpert sold Rondor Music, an independent music-publishing company, to Universal Music Group for about $400 million. Earlier this month, Christie's auctioned part of Moss's art collection, including pieces by Frida Kahlo and Andy Warhol, for more than $64 million.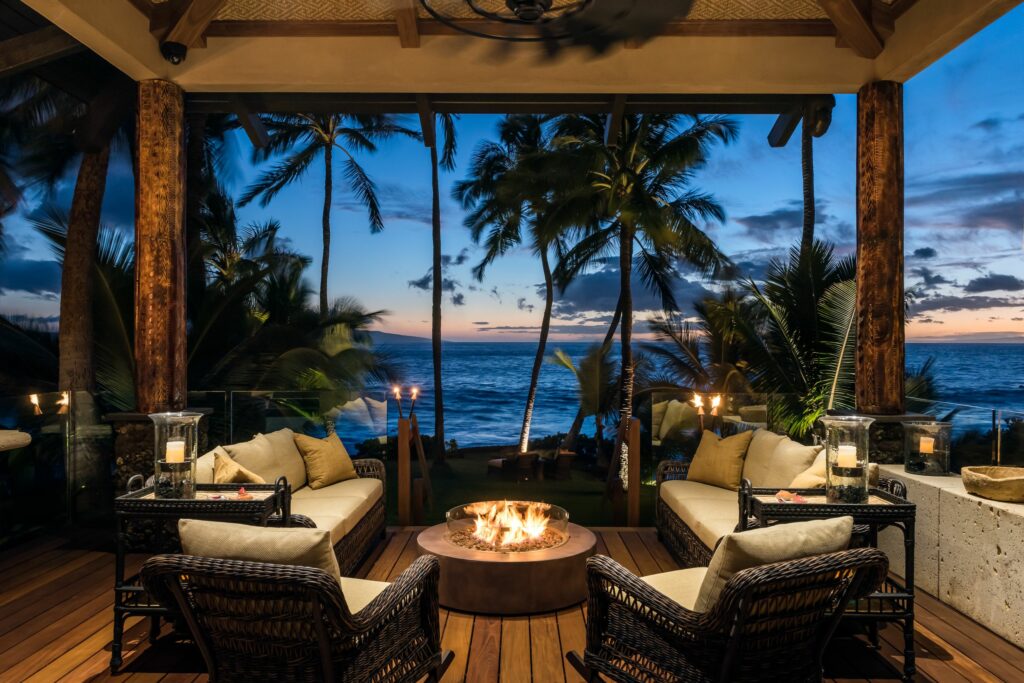 A lanai has a fire pit and ocean views. Travis Rowan
Luxury home prices across the country skyrocketed during Covid, but the market has slowed over the past year.
In Los Angeles, Kirman said he's "very bullish" about the Moss estate because it has two flat lots on one of the best streets in Bel-Air. "If there was ever a house that is going to defy the marketplace, this is one of them," he said.
Write to E.B. Solomont at eb.solomont@wsj.com