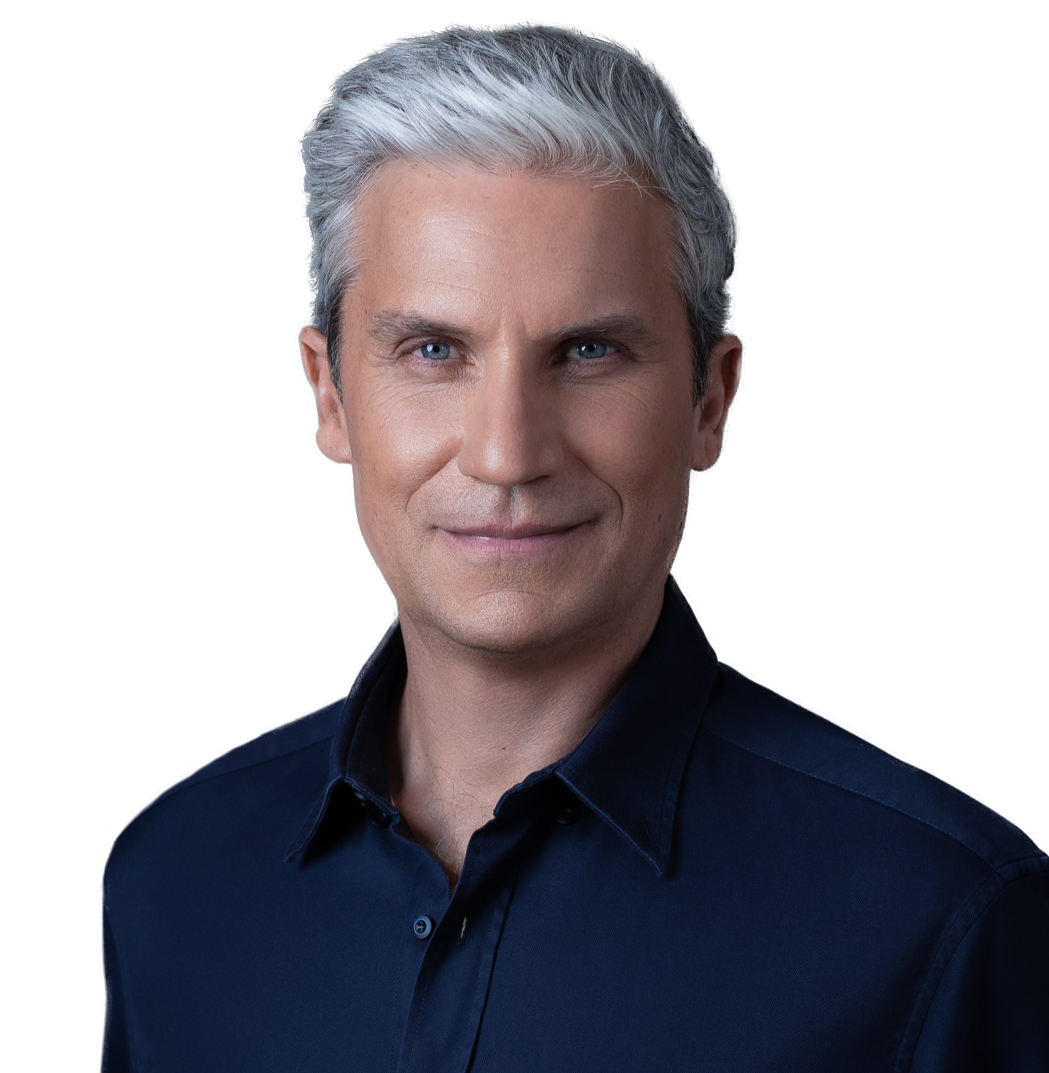 Harold Clarke has been transforming the luxury real estate market in Hawai'i for the last 20 years. Harold founded and runs Deep Blue HI as a real estate consulting firm to help manage portfolios and facilitate sales and acquisitions for high-net-worth individuals who have an interest in Hawai
'
i.
Harold works closely with the world's top .001% of affluent homebuyers and developers in the ultra-luxury real estate market. With two decades of experience, leverages financial and wealth management best practices and industry knowledge to provide clients with forward-thinking business advice while ensuring the utmost discretion, confidentiality, and authenticity.
Harold knows that "luxury real estate" is not about finishes, amenities or design but the manner in which a property can enhance one's quality of life. Harold's clients consistently emphasize that a well-programmed property, compound, building or resort, allows them to focus on what truly matters: more time with loved ones and to experience life's joys. That's what "luxury" is.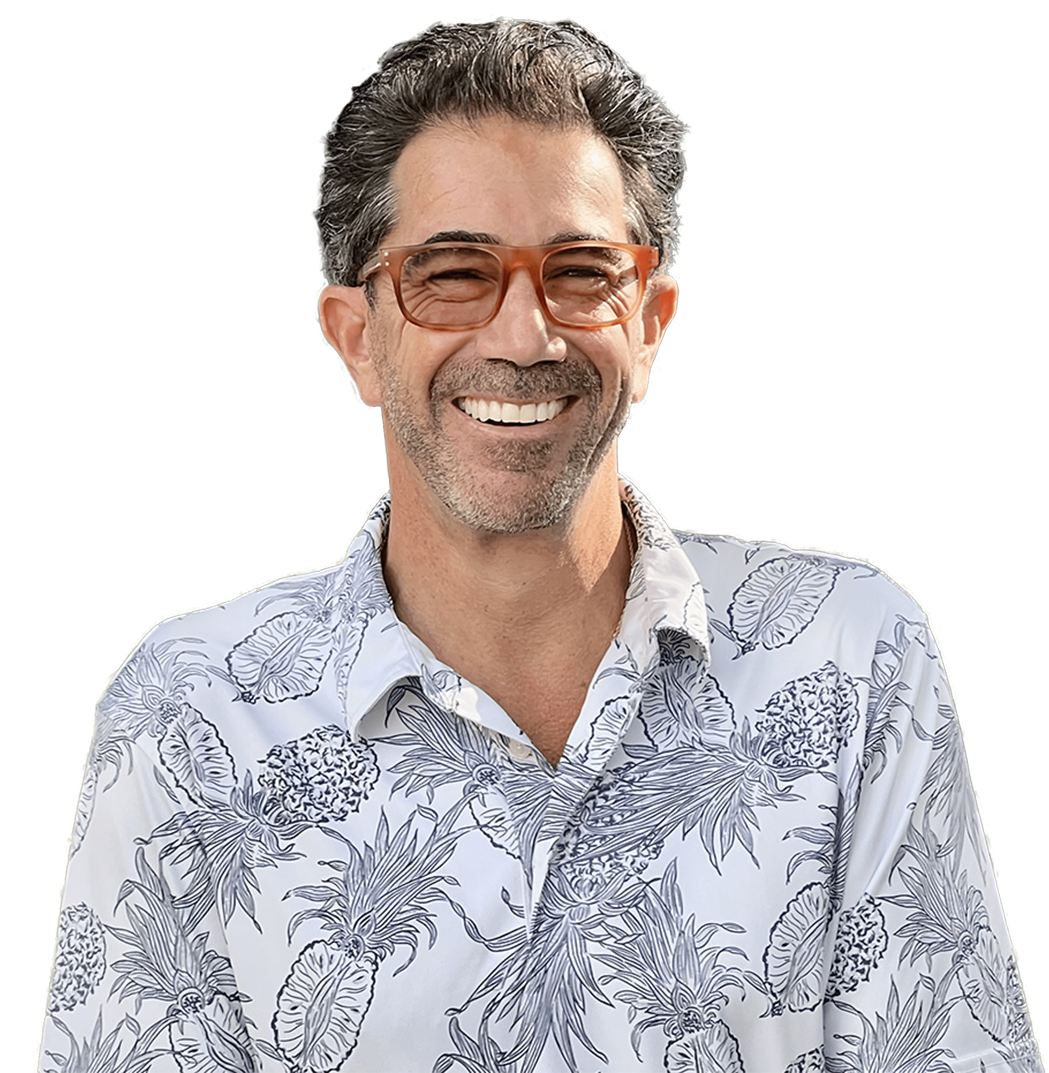 With nearly 20 years of invaluable experience in the real estate industry, Paul Stukin has become a distinguished figure, particularly renowned for his expertise in luxury markets. During the earlier part of his career, Paul dedicated his efforts to Los Angeles's real estate scene, fostering an impressive career that culminated in his role as a key player in the city's luxury market. Paul's journey took an exciting turn as he ventured to Hawaii, co-founding Deep Blue HI, a bespoke brokerage specializing in the resort market. 
His time in Beverly Hills not only allowed him to develop an extensive West Coast clientele but also facilitated a series of high-end transactions, including a $45 million Beverly Hills sale. Beyond his success in Los Angeles, Paul has achieved remarkable milestones in Hawaii's resort market. Notably, he played a pivotal role in breaking records on projects such as the Trump Tower Waikiki, where he and his team achieved a world record by orchestrating over $700 million sell-out in a single day.
Known for his adept negotiation techniques, highly personalized service, and unwavering dedication, Paul has consistently demonstrated his ability to navigate even the most intricate and complex deals. Having honed his skills in the ultra-luxury Los Angeles market, Paul seamlessly applies his expertise to both Hawaii and Southern California, circulating for nearly two decades in service to a diverse array of clients, catering to their distinct real estate needs.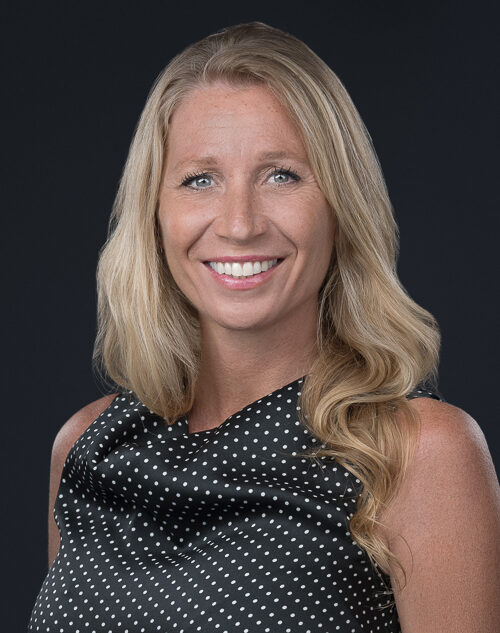 Christina Lynch's illustrious real estate career reflects her unwavering dedication and remarkable eye for luxury. After thriving as a project operations manager for prestigious real estate companies, she ventured into the enchanting world of Hawaii over two decades ago. Driven by her love for people and a desire to assist clients in achieving their real estate dreams, Christina has become a trusted advisor known for her ingenuity and creative approach. Specializing in the esteemed markets of Maui and Molokai, she curates exclusive properties that epitomize grandeur and sophistication, captivating discerning buyers and sellers alike.
Beyond her thriving real estate pursuits, Christina embraces her creative talents in the fashion industry, designing exquisite clothing and bathing suits that embody elegance. While maintaining a thriving career, she remains a devoted mother to three children, balancing her personal and professional life with grace. Christina's commitment to making a positive impact extends to her active involvement in charitable endeavors within her local community. With an unwavering passion for real estate and an unrivaled dedication to excellence, Christina Lynch continues to redefine the luxury real estate experience, offering clients an exclusive and refined journey in pursuit of their dream properties.
The island of Hawaii also known as the Big Island is the place Danica calls home.  Raised in Puako, a small oceanfront community on the west side of the island, she now lives along the Hamakua Coast with her husband and three children.  She is very active and loves the outdoors, which is where you will find her outside of the office. Danica has an extensive background in the real estate industry and has held positions in numerous areas; property management, escrow and title, real estate sales and on to obtaining her Broker's license, and is currently our Broker-in-Charge.  She loves nurturing the relationships built with our clients, and truly enjoys making the entire real estate process as seamless as possible for all involved.
Elise's remarkable real estate journey is deeply rooted in her love for Hawaii's captivating landscapes and rich cultural heritage. Raised in the picturesque surroundings of Oahu's Northshore and Honolulu, she developed a genuine connection with the ocean, mountains, and sky, embracing the unique Mana that defines Hawaii. After pursuing education abroad at prestigious institutions, including the Royal Academy in Europe, Smith College, and UCLA, Elise returned to Hawaii with a worldly perspective that adds a distinctive touch to her approach.
Boasting nearly two decades of expertise in Luxury Real Estate, Elise proudly ranks among the top 1% of the state's real estate professionals. Her portfolio spans across both residential and commercial real estate, further enriched by her offerings in Feng Shui Design Consult and Concierge services. With a diverse array of passions in the Arts, gastronomy, fashion, and philanthropy, Elise's warmth and genuine love for people shine through every facet of her life, reflecting the deep-rooted spirit of Aloha.
Elise's journey is adorned with notable achievements, including her early success as a top producer in Real Estate and significant roles within prestigious organizations. Her contributions as a former Chair of the Honolulu Board of Realtors® City Affairs Committee, active involvement in Confrérie de la Chaîne des Rôtisseurs, a certified Yoga Educator, and a distinguished Feng Shui Master transcend real estate, extending to collaborations with Developers, Architects, and international 5-star hotels. However, Elise's true passion lies in turning her clients' dreams into reality. She excels in providing exceptional care, unwavering expertise, and the authentic spirit of Aloha, establishing her as a trusted and sought-after agent. Her meticulous attention to detail, effective communication, and unwavering positivity form the foundation of her success, making her the go-to agent in any market and a true ambassador of the Hawaiian essence in the realm of real estate.
Jonathan is passionate in service of his clients' best interests. He has built a reputation for approachability and the ability to guide buyers on their path to finding their Hawai'i dream home and assist sellers with a smooth, stress-free sale. With a background in building and design, Jonathan provides clients with real time know-how of property valuation and assessment.
Having worked closely with Harold Clarke over the last 8 years Jonathan has lived and worked on the Big Island since 2002, Jonathan is an enthusiastic member of the community, and proud father of two girls.
Meet Lee, a talented and dedicated professional with a passion for real estate. Lee's interest in the industry began with a brief period of experience in construction and house flipping, where she developed a strong understanding of the building process and an eye for detail.
Today, Lee holds the position of Office Manager at a leading real estate company, where she is responsible for managing the day-to-day operations of the office.
In addition to her professional achievements, Lee is a proud mother of three children. She enjoys spending time with her family and is passionate about creating a healthy work-life balance.
Lee's dedication to her family and career is a testament to her strong work ethic and commitment to excellence. With her experience in real estate and her exceptional leadership skills, she is poised for continued success in the industry.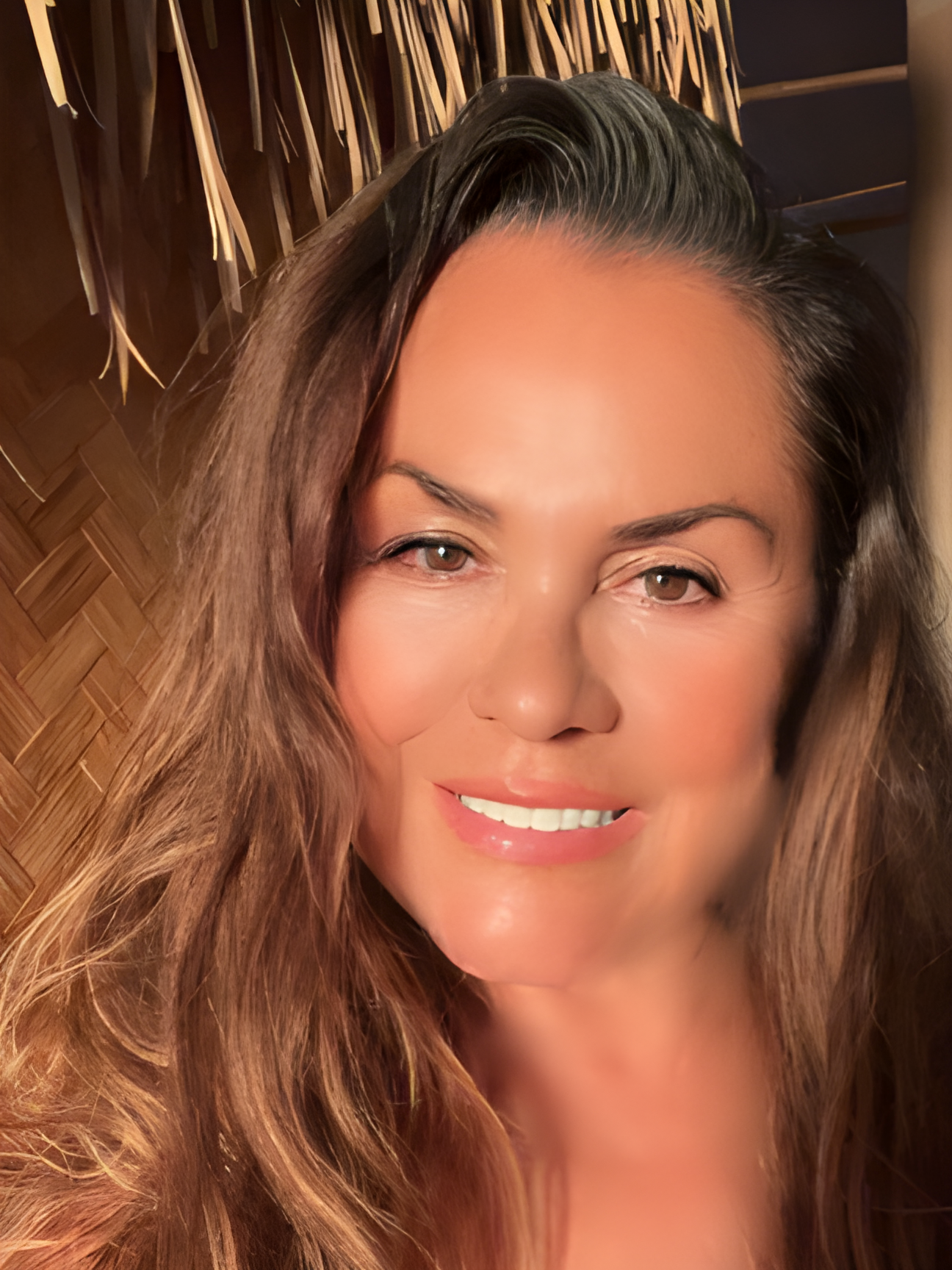 Marta Miri is a dedicated real estate professional known for her unwavering commitment, unwavering determination, and impeccable credibility. With a distinguished career spanning over 16 years, Marta's passion for the real estate industry shines through in her outstanding communication skills and welcoming, personable demeanor.
Marta's extensive experience as a Realtor has allowed her to educate and guide clients through the intricacies of both buying and selling homes. Her expertise in marketing and negotiation has consistently enabled her to facilitate successful transactions for a diverse clientele.
One of Marta's exceptional strengths lies in her ability to adeptly manage and coordinate multiple tasks, seamlessly guiding clients from the initial contract to the final closing stages. Throughout this process, she liaises with various key stakeholders, including Mortgage Brokers, Title Agents, and Home Inspectors, ensuring that each real estate transaction reaches its conclusion with precision and satisfaction.
Marta Miri's commitment to her clients, her seasoned skills, and her holistic approach to real estate make her an exemplary professional in the industry.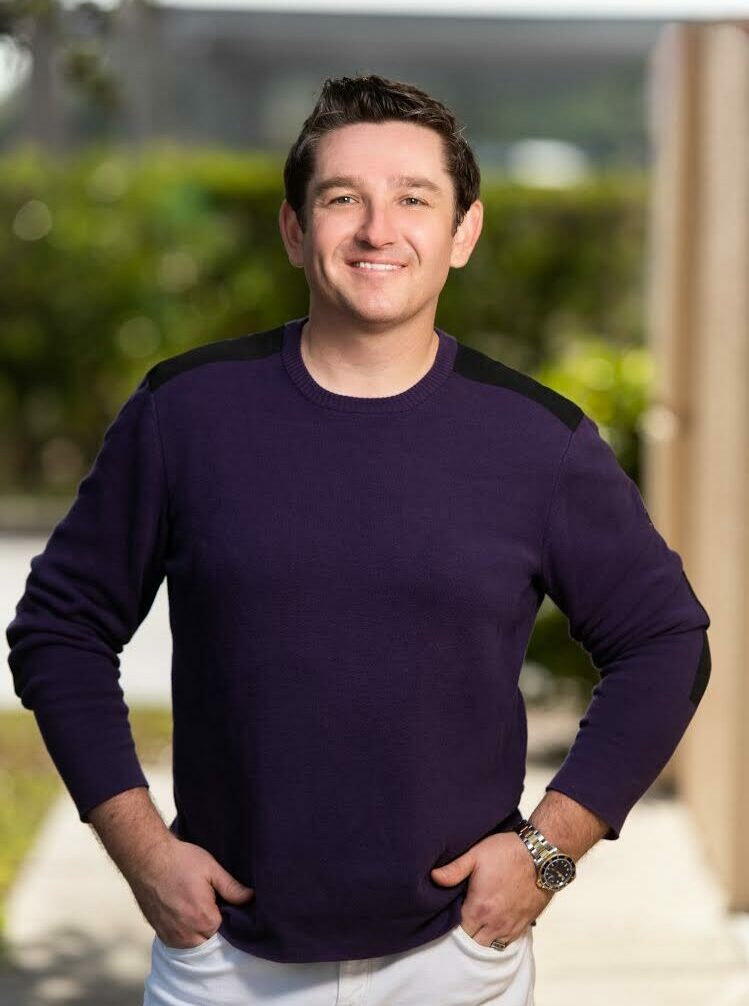 Paul was born in Europe and grew up living in Poland, Austria, Canada, and Florida during his childhood years. He started playing tennis at the age of 12.  He showed much interest in the sport and trained at the world famous Nick Bolletieri Tennis Academy in Bradenton, Florida.  Today, it is better known as IMG Academies which has been home to names like Sampras, Seles, Agassi, Kournikova, and the Williams Sisters. It is the world's biggest and best sports training facility with close to 100 tennis courts. He also trained under Armando Tennis which has lead to travels the world over.
Through his hard work and dedication, Paul earned a full tennis scholarship to the University of Hawaii at Hilo on the Big Island of Hawaii. His leadership skills and hard work earned him the prestigious position of team captain during his last two years.  Upon graduating with a BBA, he began to work as a licensed realtor in Honolulu, Hawaii.
With a steady rise to success, Paul went out on his own to start Hawaii Realty International, LLC. A successful boutique firm with specialized service. Paul's connections he has made in both the tennis and real estate circles put him in the unique position of understanding the needs of buyers looking for coastal and waterfront properties, all while maintaining a high level of trust and privacy. Today Paul is fully focused and engaged in continuing to build upon his Big Island Luxury Real Estate legacy along the Kohala Coast of Hawaii. The unique relationship creates a service standard above any other.
His humble upbringing and ingrained principals of hard work and honesty have garnered him great loyalty by his clients.  True to his character, he reluctantly and humbly accepts their praise as satisfaction a job done right. Even with this success, he understands that every buyer and seller has individual needs that can only be met one-on-one.  He maintains connections with many of his customers for years beyond the sale which demonstrate Paul's understanding that quality relationships are what counts most.  He understands that longevity in the real estate field requires taking care of his customers' needs first.
 To be at this professional level requires hard word, skill, knowledge, and most importantly integrity.  Paul has them all. He is a Graduate of the Realtor Institute (GRI) held by only 19% of licensed Realtors, along with the AHWD and e-PRO designations. In his off time, Paul enjoys tennis, reading and spending time at the ocean.
Tom's journey, from Silicon Valley to the shores of the Big Island of Hawaii, has been one of personal and professional growth. Growing up in San Jose, California, Tom ventured into the world of entrepreneurship, specializing in the buying and selling of optical inspection and semiconductor manufacturing equipment. Over the course of 25 years, he honed his negotiation skills and developed a keen eye for investment opportunities.
Investment Real estate became an integral part of Tom's story. His first foray into the industry involved commercial condos in Sunnyvale, California. He then expanded his investments to Incline Village, Nevada, nestled amidst the picturesque landscapes of Lake Tahoe. In 2006, Tom made a significant move, purchasing his first property in Kona, Hawaii.
For the past 15 years, Tom has called the Big Island home, residing in South Kohala with his wife and daughter. Beyond his professional pursuits, Tom is an avid and still struggling golfer.
With a wealth of experience and a passion for helping others, Tom considers it a privilege to assist individuals in their real estate endeavors. He takes pride in guiding his clients through the complexities of the market, ensuring they make informed decisions that align with their goals.
Tom's journey exemplifies the transformative power of perseverance and determination. His success in real estate is a testament to his expertise, unwavering 
commitment, and genuine desire to help others achieve their dreams.